The Byodo-In Temple
is a non-denominational Buddhist temple located on the island of Oʻahu, Hawaiʻi in Valley of the Temples Memorial Park. The architecture was completed in 1968 and in August of the same year was opened to commemorate the 100th anniversary of the first Japanese immigrants to Hawaiʻi.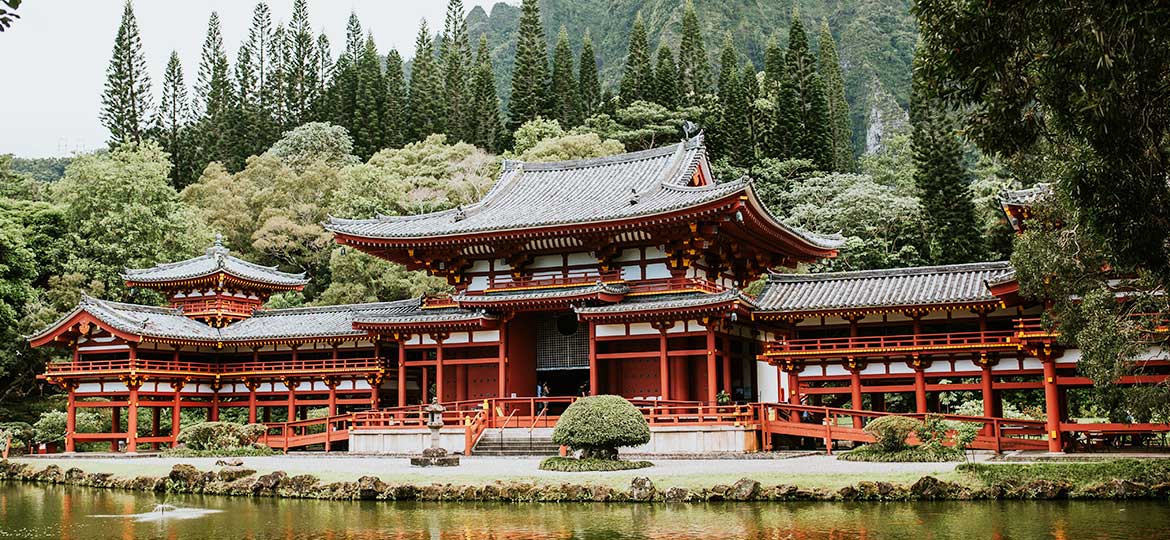 When you first turn into the cemetery you're taken back by the beauty and the backdrop of the lush mountains and the greenery. It really is unlike anything you've ever seen before.
The temple is a replica of a 900-year-old Buddhist temple at Uji in Kyoto, Japan. Contrary to popular belief, it's not a functioning Buddhist temple in the proper sense as it does not host a resident monastic community nor an active congregation.
What's fascinating about this fact is that when you arrive at the temple you can hear a pin drop. All the visitors are quiet and respectful to the temple and the surrounding cemetery. So you really are able to gain some peace and serenity while visiting.
There is a general admission fee of only $5 and I'm telling you it's worth every penny and more!
As you walk over the bridge your senses start to experience absolute euphoria. An amazing overload of sight, touch, smell, taste and sound engulf your soul. To experience this try to be one of the first people there as soon as it opens at 8:30am, 7 days a week.
Inside the Byodo-In Temple is an 18 ft (5.5 m) statue of the Lotus Buddha, a wooden image depicting Amitābha. It is covered in gold and lacquer. Outside is a three-ton, brass peace bell.
Surrounding the temple are large koi ponds that cover a total of 2 acres (0.81 ha). Around those ponds are lush Japanese gardens set against a backdrop of towering cliffs of the Koʻolau Range. The gardens are home to sparrows and peafowl.
The temple covers 11,000 sq ft (1,000 m2).
The Byodo-In Temple is visited and used by thousands of worshipers from around the world. It welcomes people of all faiths to participate in its traditions. Apart from worship, the temple grounds are also used for weddings and office meetings.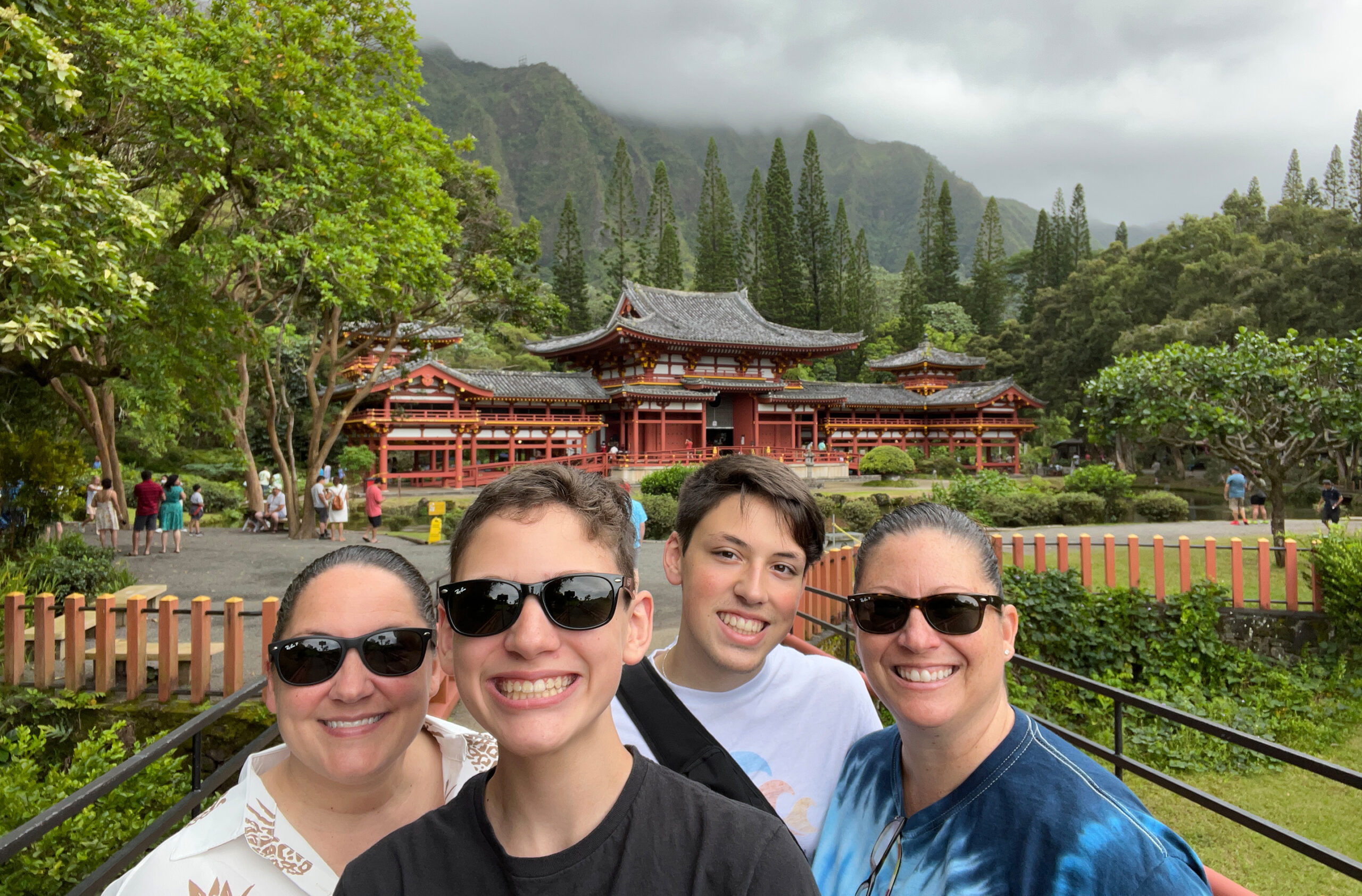 Overall it makes for a great family day. Our teenagers really enjoyed it and well what more could you ask for? If teens think it's cool then it must be!
Subscribe To Our Newsletter!
Subscribe to our mailing list to receive quarterly newsletters, event notifications, and other important emails. We promise we won't overwhelm your inbox!
We do not spam. You can unsubscribe at anytime.